Jan 24th, 2019
It Takes A Village
Investing in youth strengthens communities.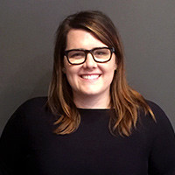 At The Village Method, Mark and Mahea Gaskins are on a mission to make youth unstoppable. Working in South Alameda County, they are a community-based grassroots organization dedicated to creating a united community that is invested in the success of its youth and families.



When Mark and Mahea Gaskins felt like youth in their community weren't benefiting from their proximity to Silicon Valley, they knew they had to do something about it. And as nonprofit founders, the Gaskins are like many leaders in our network. The path forward wasn't obvious, but they knew they were called to have greater impact in their community.
Here's how they are building their village and bringing skills-based volunteers along.
---

The Village Method (TVM) has been part of the Catchafire community since 2017. Recently, they received a sponsored membership from the San Francisco Foundation who has partnered with Catchafire to provide capacity building resources for their grantees who are advocating for racial and economic equity in the Bay Area.
At Catchafire, we are committed to connecting social good organizations like TVM with skill-based volunteers, ultimately meaning the TVM team can better deliver on their mission while our network of virtual volunteers take on short-term projects.
Share this article
Copy the link, then close this window.