Feb 6th, 2019
Nonprofits are stronger because of skills-based volunteers.
Volunteer relationships and impact are priceless.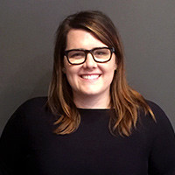 It might feel like second nature to volunteer your skills on a 1-hour phone consultation or short-term project for a nonprofit, but the contribution you're making is anything but small. In reality, these engagements set organizations up to be more effective and sustainable, ultimately bringing more positive change into the communities we live in, visit, and support. And better yet, the relationships forged (built on shared values and passions) can last a lifetime.
When we hear testimonials like the ones from Jake, Lucia, Karen, and Solome, we often ask what would our communities look like if volunteering were commonplace?

---

At Catchafire, we're committed to connecting social good organizations with skill-based volunteers, ultimately enabling them to better deliver on their mission while our network of virtual volunteers take on short-term projects. See below to learn more about the organizations featured in the video, and apply for their open opportunities on Catchafire.
Share this article
Copy the link, then close this window.