Feb 10th, 2020
Protecting the health safety net
Providing accessible healthcare for Virginians.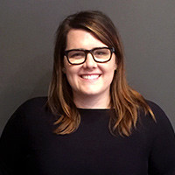 For low-income, uninsured Virginians facing chronic conditions like hypertension, asthma, diabetes, or depression, even a brief disruption in their essential medication could be a matter of life or death. That's why Rx Partnership, a prescription medication provider to 30+ free clinics throughout the state of Virginia, is completely pivoting their operations to preserve the health safety net for their constituents.

In forming their response to the COVID-19 outbreak, Rx Partnership considered the needs of their patients and their health practitioners, too – while most clinics are continuing to see patients, many of their volunteer practitioners are 60+ and at greater risk of complications from the disease themselves. To ensure the safety of both sides, they're starting an innovative prescription delivery program where they will ship medication directly to patients' homes at no cost to either the patients or the clinics. "We've never had a program like this before, and it takes a lot of time, planning, and money to do it the right way," said Deputy Executive Director, Jessica Ramirez.

Doing things the right way is a top priority for the Rx Partnership team. They know that keeping their patients feeling connected to their medical providers is more important now than ever before, so they worked with virtual volunteer Maria to have their prescription inserts translated into Spanish, explaining how and when patients can contact their doctors with questions. Looking ahead, they're focused on maintaining clear communication with their patients, donors, and clinics.

To learn more about their work, visit their website at rxpartnership.org.
Rx Partnership
Human Services Nonprofit
Share this article
Copy the link, then close this window.