See how Russell's skills helped VNACJ Community Health Center, Inc. on an Organizational Strategy call.
The Visiting Nurse Association of Central Jersey Community Health Center, Inc. provides high quality, cost effective, culturally and linguistically appropriate primary and preventive healthcare. In partnership with our patients and consumer led board, we offer access to comprehensive services des...
Read More
What did Kristine need?
We would like to talk to someone about some best practices when creating an organizational chart. The organization has historically not had an operations director.
I very much enjoyed the calll. This is a good organization with an excellent executive director. I hope I was able to help.
Matched On
Dec 13, 2016
Saved
$558
Have professionals like Russell help you on a Organizational Strategy call
Post this call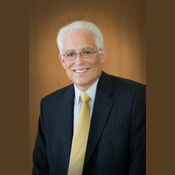 Volunteer
I have 34 years in association management operations with 18 of those years in a CEO position. I was responsible for building three major initiatives and responsible for building Boards of Directors and fund raising. Also I led major initiatives working with members of Congress and various govern...
Read More
What did Russell have to offer?
I have either built or rebuilt three organizations. During the years I have worked with various visiting nurse organizations at a local level and with the parent organization.
Russell was a good listener and able to apply relevant experience from his work in a related industry to my situation. I found it very helpful to have him as a sounding board and the conversation added refinement to my developing thoughts about the management situation on which I was seeking adv...

Read More
This engagement is sponsored by