See how Sylvia's skills helped Geriatric Services, Inc. on a Logo Design project.
To provide affordable housing and support services that respond to the changing needs and preferences of older adults and offer choice, promote dignity, and ensure safety and comfort.
What did Elizabeth need?
Our organization has a variety of different programs, and it has been confusing trying to both differentiate between the programs, but also to show that we are one organization. We want a logo and branding that can make a more clear and cohesive brand identity.
Matched On
Nov 26, 2019
Saved
$3002
Have professionals like Sylvia help you on a Logo Design project
Post this project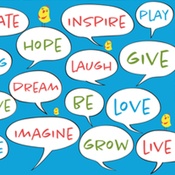 Volunteer
I am a graphic designer with over 20 years experience dedicated to making a difference in a creative and meaningful way. My approach to design is playful and vibrant, with a strong focus on visual storytelling through the use of dynamic color and composition. And while I'm excited for the opportu...
Read More
What did Sylvia have to offer?
Your cause resonated with me and I would like to help. With over 20 years experience, I have worked on numerous types of design jobs from logo design, to branding design, to app design, etc. I successfully helped several organizations with their design needs. Please feel free to look at my website www.perpetuart.com for samples of my work
This engagement is sponsored by