See how Vivian's skills helped Embrace Relief on a Storytelling project.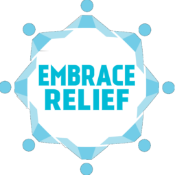 Delivering research-based, sustainable solutions to achieve lasting improvements for individuals and communities.
What did Savas need?
By contributing to these programs, we will reach a higher amount of people and will gain more traction. People communicate and bond through stories and shared experiences. It is our goal to show donators how much we appreciate their generosity and to keep them updated on how they are contributing to a greater cause.
Matched On
Nov 19, 2019
Saved
$2397
Have professionals like Vivian help you on a Storytelling project
Post this project
Volunteer
A wearer of many hats, I am happiest when I can help you turn your vision into engaging content that converts and sells. An undercover nerd with a passion to learn and grow, I am constantly on the lookout for better solutions. I have a keen eye for detail and I am notorious for seeing things diff...
Read More
What did Vivian have to offer?
I have always been passionate about humanitarian aid, and think I always will be. I really like how your organisation is structured and how you cover so many parts of the world and projects and would love to help further your growth so you can assist even more people. My journalism and arts degree has given me a great foundation for my professional writing career. And my four years experience on top of that has given me the skills needed to help in this project. I volunteered for Amnesty International and Fairtrade as a university student and did a lot of storytelling plus research for these organisations.
Bright, energetic, and passionate are just a few words to describe Vivian! We were looking for a volunteer to help us with storytelling and we are so thankful that Vivian was interested in working with us. We had a FaceTime call to discuss our Accessible Computer Technology for Under-served Stude...

Read More
This engagement is sponsored by