See how Keron's skills helped MEND on a Research Guide Creation project.
MEND works to alleviate hunger by providing fresh and healthy food, funds, volunteers, and a collaborative forum for its member pantries, so that they may share ideas and resources, and make a greater impact on the communities they serve. MEND also advocates for policies to eliminate food insecur...
Read More
What did Robin need?
Our organization supports a network of 17 food pantries in Essex County, NJ, by providing them with supplemental food, funds and a monthly collaboration meeting with their peers. We would like to create a "bank" of information about hunger and poverty in Essex County (broken down by town, if possible), as well as understand what other resources (beyond our food pantries) could be available to our food pantry patrons. Having this information at our fingertips would help us provide more support to our pantries/their patrons, and would allow us to craft better messaging for outreach/communications and fundraising.
Great to be able to lend a helping hand to an organization dedicated to helping the least fortunate among us.
Matched On
Nov 22, 2019
Saved
$5848
Have professionals like Keron help you on a Research Guide Creation project
Post this project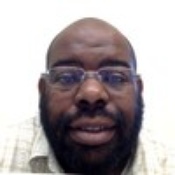 Volunteer
Strong analytical skills and experience in handling large data sets from history in education research. Background in applied statistics, physics and mathematics. Currently working as math tutor with Varsitytutors.com, while taking on volunteer projects and completing courses (Amazon Web Services...
Read More
What did Keron have to offer?
My aunt assists in directing a similar but smaller food bank in Keizer Oregon consisting of a collection of churches. I believe that I will be able to share many of the insights that I gain from this project to help her organization run more smoothly. In addition, as an aspiring Data scientist with strong background skills in data and research, I believe this project perfectly fits my capabilities bearing great similarity to projects I have recently undertaken, while bolstering my experiences in analytics outside of academia. With a background in Applied Statistics, education research and in teaching, I believe that I am well qualified to 'make sense of this data' and to effectively communicate meaningful insights gleaned from the data. I see many similarities in projects I have worked on this year, in wanting to create a 'map' of aggregated measures, with a guide to informing future participation and prediction.
This engagement is sponsored by