See how Angela's skills helped NEW JERSEY PARENTS CAUCUS, INC. on a Print Materials Design project.
NJPC is a statewide coalition of family members and impacted youth whose mission is to ensure that every family who has children with special emotional and behavioral needs is given an opportunity to play a strong and active role in the conceptualization, development and delivery of effective and...
Read More
What did kathy need?
This project will help us in branding our family engagement and collaboration programs. This program is a source of revenue for us as it is provided as a fee-for-service program.
Kathy was easy to work with and gave great feedback.
Matched On
Mar 18, 2020
Saved
$3002
Have professionals like Angela help you on a Print Materials Design project
Post this project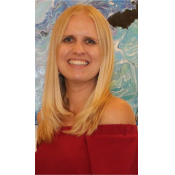 Volunteer
I have worked in nonprofit development for 10 years mostly for human service organizations. My roles have included grant writing, event planning, communications, database management, graphic design and volunteer management. As a volunteer leader in a number of organizations over the years, I know...
Read More
What did Angela have to offer?
I believe all children deserve the same opportunities no matter their family's circumstances. Your organization is providing those educational opportunities and I would like to help in your success. My experience in marketing materials ranges from flyers to multi-page invitations and programs. I believe my 6 years of graphic design skills has set me up for success.
Was amazing and did an excellent job on our project
This engagement is sponsored by