See how Gabriela's skills helped No Peeking Theatre on an Instagram Set Up & Strategy project.
No Peeking is an immersive and inclusive theatre experience that stimulates all senses except for sight.
What did AMANDA need?
this project should impact our visibility and ticket sales
Matched On
Dec 31, 2019
Saved
$4212
Have professionals like Gabriela help you on a Instagram Set Up & Strategy project
Post this project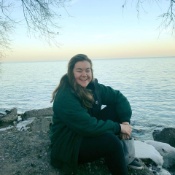 Volunteer
Graphic Designer with a wealth of knowledge working in the nonprofit sector. As a graduate of DePaul University with a BFA in Graphic Design, I take joy in working with nonprofit clients in the Chiacagoland area and beyond. I specialize in branding, digital advertising, and social media developme...
Read More
What did Gabriela have to offer?
I have been involved in theater since high school, acting in school productions and competing in State Thespian competitions. I loved my time in theater acting and love to give back now from a behind the scenes perspective with design and marketing. I love the vibrant community that surrounds theater and gives it life! I have interned with Stage 773, a Chicago area nonprofit theater that supports a variety of productions from musicals, to dramas, to sketch comedy! I would love to keep working within the theater community with this project. I have experience managing a social media account for many volunteer opportunities before including my rugby team, The Chicago Lions, and a nonprofit committed to LGBTQ positive education: The It Gets Better Project. I wish to work on my social media management experience as well and help out your organization!
This engagement is sponsored by